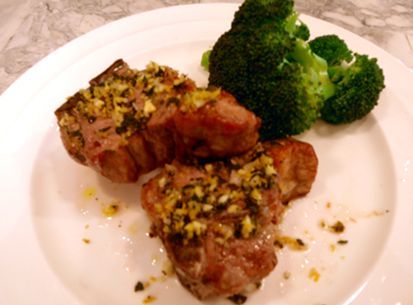 Lamb Chops with Lemon-Mint Gremolata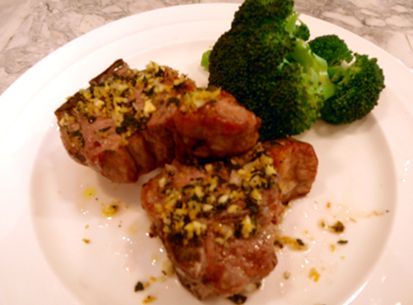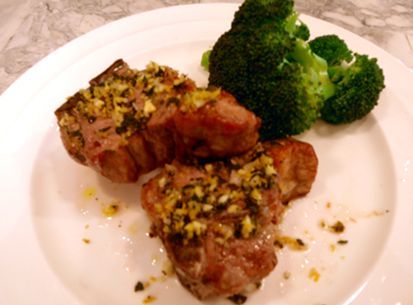 Simple Food Made Glamourous (Rodale, 2010) by Donatella
Ingredients:
8 lamb rib chops
2 lemons, zested
1 large shallot, finely chopped
2 garlic cloves, finely chopped
1 Tbsp finely chopped fresh mint
1 tsp extra virgin olive oil
Lemon olive oil (optional)
Brush lamb chops with olive oil; add salt and peeper to taste. Set aside at room temperature for 20 minutes to 1 hour.
Meanwhile, make the lemon-mint gremolata by mixing the lemon zest, shallot, garlic, and mint in a small bowl; set aside
Preheat the broiler with the oven rack 5 to 6 inches from the heat source. Place the chops on a rimmed baking sheet or broiler pan outfitted with a rack. When the broiler is very hot, broil the chops for 4 minutes on each side. Turn off the broiler, but leave the chops in the oven with the door closed. Let the chops rest for 10 minutes for medium-rare, or 15 minutes for medium.
Arrange two chops on each plate and coat with gremolata. Top chops with a drizzle of lemon olive oil, if desired.
Makes 4 servings. Per serving: 210 calories, 9g fat, 2g carbs, 28g protein.